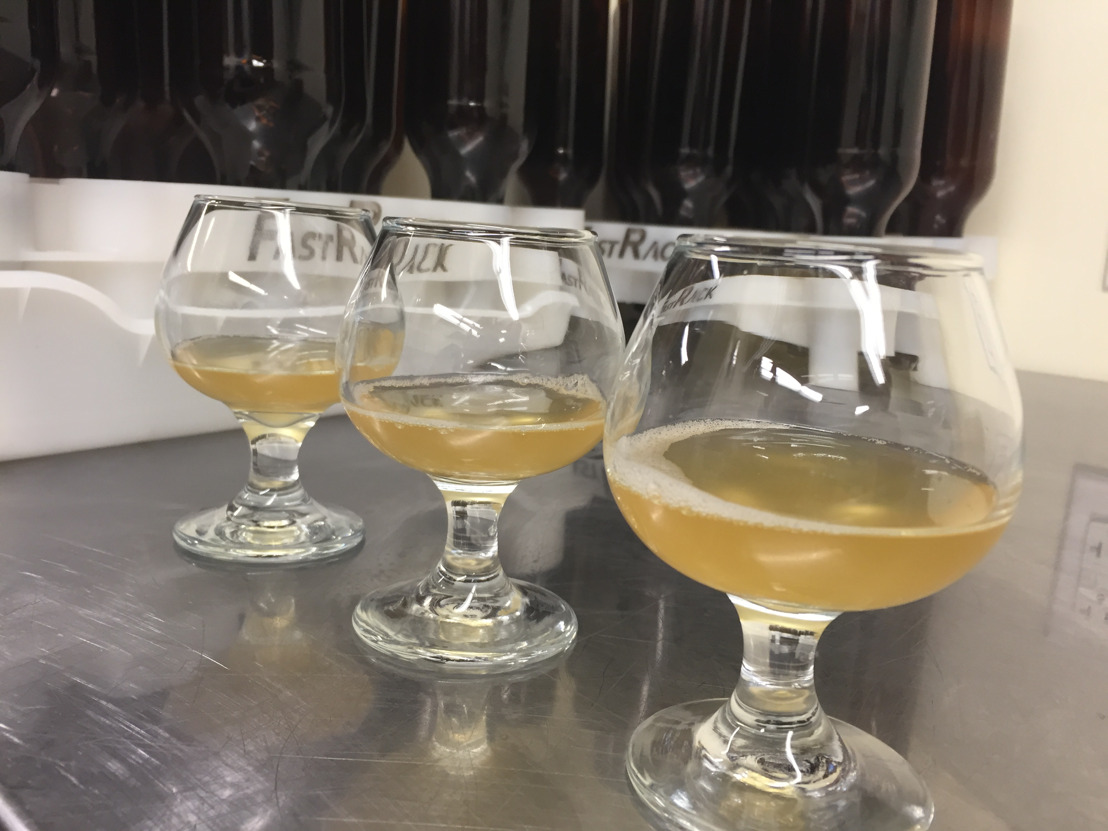 Denver chefs and specialty food shops creatively feature Rocky Ford Cantaloupe®
Tasty collaboration includes Worth the Wait Rocky Ford Cantaloupe® Gose beer
Sunday, August 14, 2016 — Rocky Ford melon farmers have overcome the challenges of hail and harsh weather, and are looking forward to a sweet harvest of cantaloupe, watermelon and honeydew. This year, the season will last longer than ever-- perhaps well into September. Lovers of this delicious local tradition can look forward to finding Rocky Ford melons in grocery stores, farmers markets, featured on restaurant menus and paired with cheeses, beers and wines at local gourmet food shops.
Rocky Ford Growers Association® is excited to partner with three of Denver's most interesting new fine food purveyors to help food and drink lovers tap into fresh and fun ideas for enjoying this amazing summer treat.
CO-Brew is brewing a Worth the Wait Cantaloupe Gose beer using Hirakata Farms organic cantaloupe. It's a crisp German-style wheat beer with a hint of saltiness offset by the sweetness of Rocky Ford cantaloupe. Co-Brew is a homebrew supply and equipment store that also offers brew-on-premise opportunities to use top-quality brewing equipment with help from expert craft brewers. www.cobrewdenver.com
The Preservery, RINO's buzziest new fresh-from-the-fields-restaurant, is putting its spin on the classic pairing of sweet and salty by a creating Hirakata Farms organic cantaloupe jelly to be paired with a salty prosciutto on the market board and in a fresh take on a late-summer Prosciutto e Melone sandwich for the lunch menu. Stop by The Preservery throughout August and September to try these delicious dishes. www.thepreservery.com
Cheese+Provisions is bringing everything together in a cheese pairing class September 8th that will include Worth the Wait Rocky Ford Cantaloupe Gose beer and the cantaloupe jelly paired with cheeses from around the world. Register now for the cheese pairing class on September 8th. www.cheeseandprovisions.com
If you're interested in a taste of all the cantaloupe creations, each location will be holding a special drawing for a basket containing fresh Rocky Ford cantaloupe®, bombers of CO-Brew's Worth the Wait Rocky Ford Cantaloupe Gose beer, The Preservery's cantaloupe jelly and a special cheese pairing from Cheese+Provisions. Stop by each location to sign up for the drawing by September 17th.
Diane Mulligan PR Contact, M&C Communications